Sites in the Campaign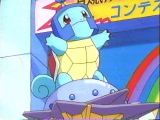 Here are links to all the sites that have linked to this campaign and have, by doing this shown support for the campaign. Thank you to all of you! If you want in on the campaign, e-mail me. You must add our campaign banner onto your site and link it to this site. Scroll to the bottom of the page for details.

A tribute to James
Allentown: Pokemon Central
Aryaan's Extreme Anime Site
AshandToddDomain
Austrailian Pokémon Connection
Ben's Pokemon Site
Blitz015 Web Corner
Butterdrill's Pokémon Forest
The Crystal Mist Pokemon Page
Chansey's Checkup
Charizard's Pokémon & Anime Website
Chrismo and Mike's Poke Rpg
Dragonite's Pokémon Centre
The Evil that is Team Rocket
Garnett's Porygon Site
Get Daze!
Gobrianna's Pokémon Fantasy Page
Jigglypuff Fanatic
Jigglypuff: The First Website
Kat's Pokémon Hideaway
Kojikini's web page
The Kojirotorium
Lickitung Jess' Rocketshipper Page
Luna-P and Goku's Pokemon Website
Mew's Pokémon TCG Page
Mew's Pokémon Place
Mew's World
MewHundred 76 Cheats Page
Mewten's Pokémon Palace
The Poké Channel
The Poké Post
Poké Squared Circle
Poké World
Pokémaniacs '99
Pokémon Forever
Pokémon Gettodaze!
Pokémon Master
The Pokémon Page
The Pokémon RPG
Pokémopolis
PokéMorphs
The Pokézone
Professor Oak Laboratory
Ryan's Poke Center
Sarie's Pokemon Bonanza!
Seafoam Island Volunteer Pokémon Hut
Starr's Pokémon Place
Ultimate Episode Guide
All sites are required to have posted the campaign banner anywhere on their main page (preferably near the top, where most people will be able to see the banner on their page. Sorry, but to keep the page neatly laid out, I won't use a sites banner to link to them.

ADDING YOUR SITE TO THE LIST
It's simple, just type the code shown below into the main page of your web site, make sure it appears and the link works. Then, e-mail me and I will check your site to make sure, then your link will be added to the list!
Here's the code
----
If you want a black banner, use the following code:
<P><A HREF="http://upoke.upnetwork.com"><IMG SRC="http://upoke.upnetwork.com/cblack.jpg" WIDTH=370 HEIGHT=70 BORDER=0 ALIGN=bottom></A></P>
or, if you'd prefer white, simply change "cblack.jpg" to "cwhite.jpg" and it'll show up as the white version!